Dr Prannoy Roy, Investor Ruchir Sharma On 2021's Top 10 Trends: Highlights
New Delhi:
NDTV's Prannoy Roy discusses the top 10 trends of global economy in 2021 with global investor and author Ruchir Sharma. According to Mr Sharma, this year, inflation and interest rates could rise, it might just be the best time to invest in property, and developing countries will make a comeback.
Here are the highlights from Dr Roy's show:
On OTT taking over TV in India
In places like India too I think that TV viewing is just about holding up but my suspicion is that very soon in India to the same is likely to play itself out given the extremely sharp rise we are seeing now in OTT platforms – Ruchir Sharma

On accelerated trends during the pandemic
What the pandemic has done in many ways is that it has accelerated many trends that were already underway. That's been for me the one feature of this pandemic. So much more to streaming even theatrical viewing has been declining in America very significantly over the last 20 years – Ruchir Sharma
No Decline in TV Viewing in India
Decline in US TV Viewership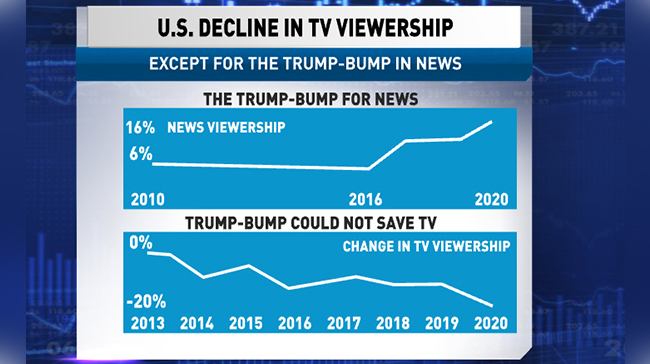 Trend 10: The End Of TV… Except India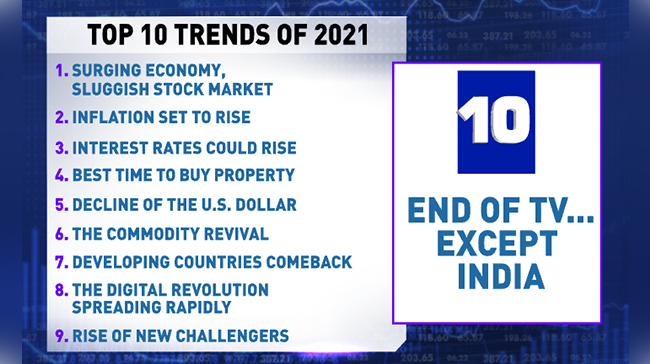 Why the giants stumble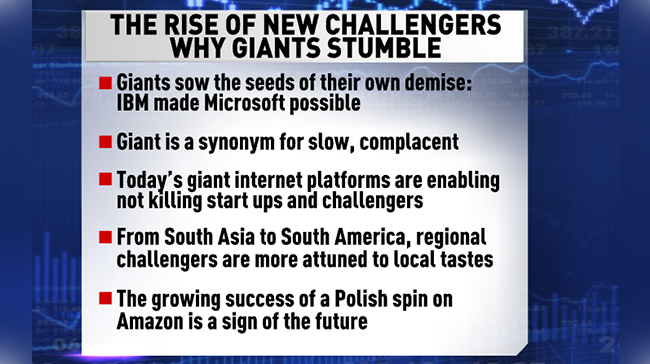 Current top 10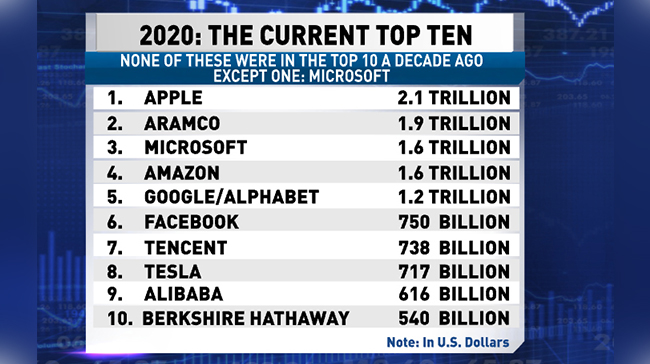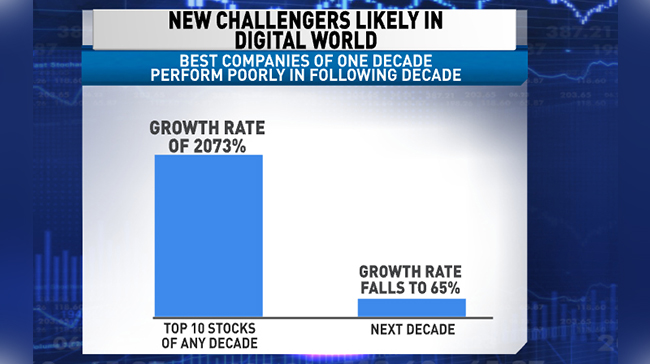 Trend 9: Rise of New Challengers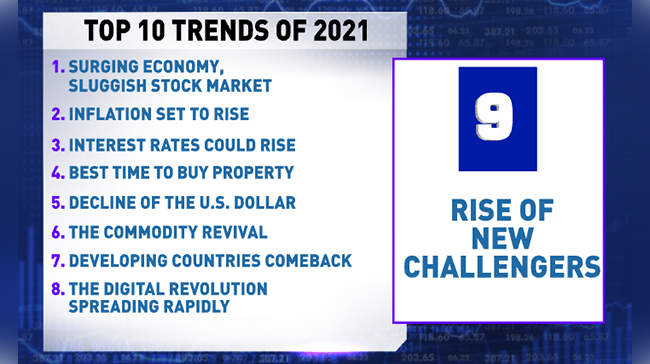 A look at previous revolutions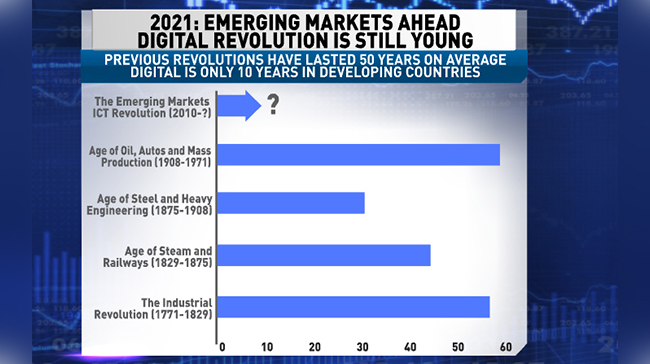 China leading the way in digital revolution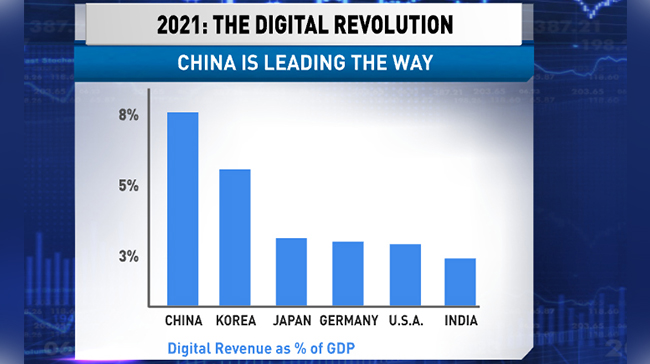 Trend 8: Spread Of Digital Revolution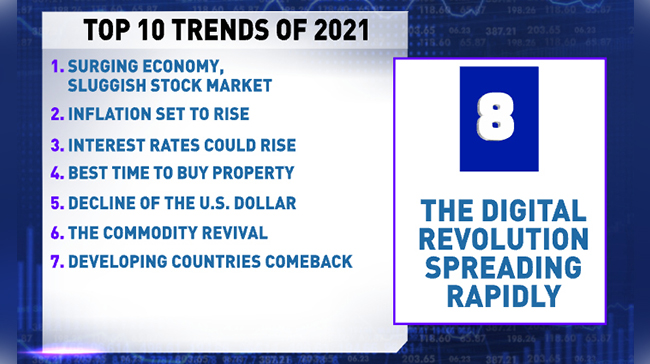 India attracted 23 billion dollars of foreign investor flows last year
As far as India is concerned as well I felt quite fascinating here that like even in India is such a big disconnect between how foreigners perceive the country another domestic businesses do that in the last year India attracted 23 billion dollars of foreign investor flows and that was the second highest for any emerging market after China – Ruchir Sharma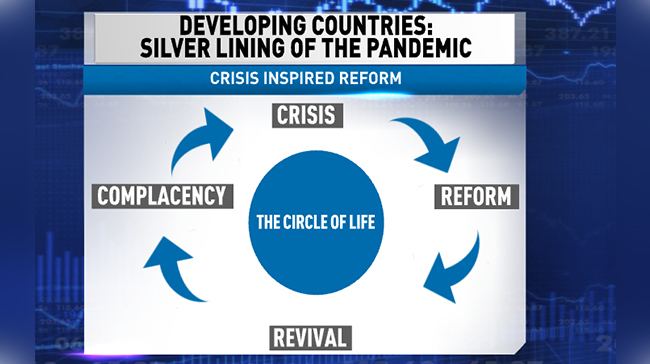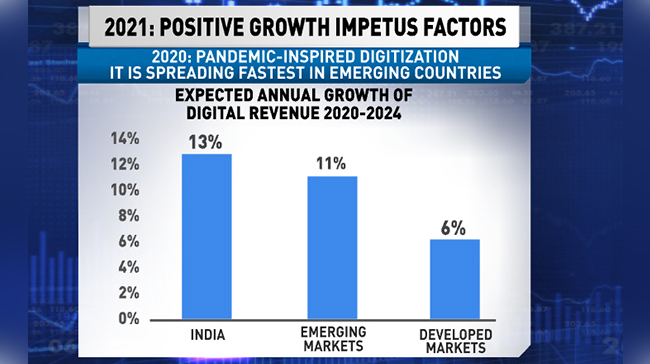 Trend 7: The Comeback For Developing Countries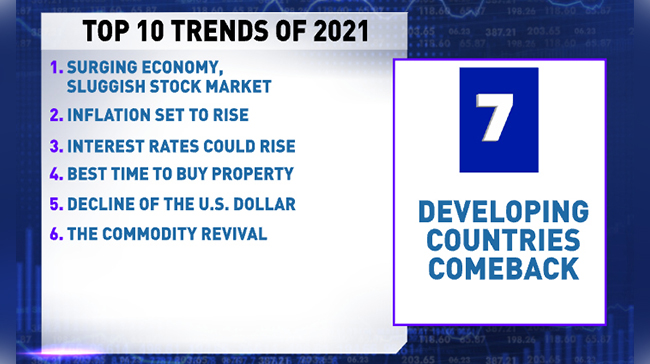 It could be a better time for commodities in the years ahead with a weaker dollar being propel it of higher commodity prices – Ruchir Sharma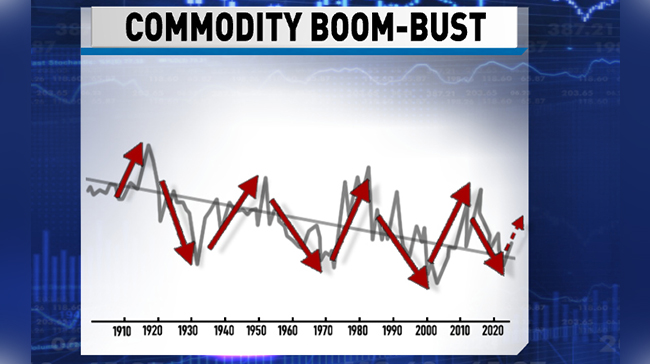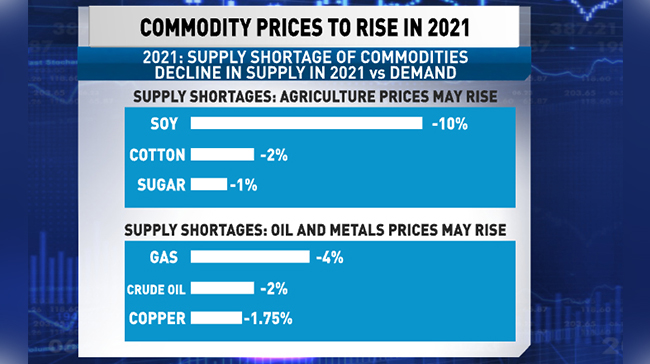 Commodity price to rise this year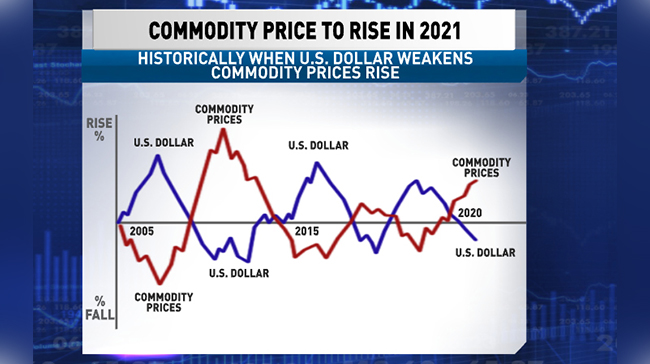 Trend 6: The Commodity Revival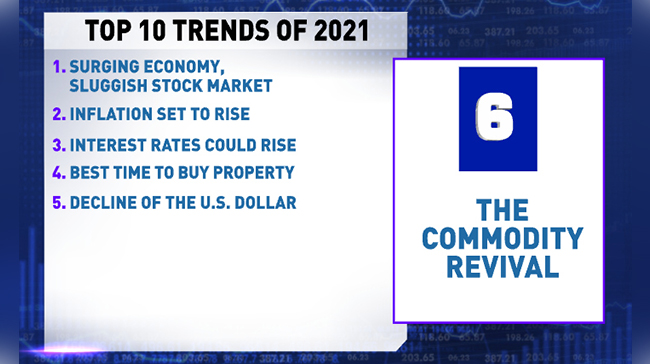 Is Bitcoin the final answer?
Ruchir Sharma: I'm not sure that Bitcoin the final answer but something is coming up to tell you that there is growing distrust in the traditional currencies such as the US dollar and also I think that why Bitcoin is doing well is because its supply is limited it is decent realised there's nobody out there you know likes to completely control it is very decentralising its supply is limited which is what makes it a store of value.
"In many ways, #Bitcoin is emerging as the new gold for many investors": Global Investor and Author Ruchir Sharma to NDTV pic.twitter.com/TJQ62A5eFs

– NDTV (@ndtv) January 9, 2021
"The older people dismissed #Bitcoin as some speculative tech investment, the young are much more passionate about it": Global Investor and Author Ruchir Sharma to NDTV pic.twitter.com/1AYeZT3gES

– NDTV (@ndtv) January 9, 2021
Is Bitcoin a possible investment?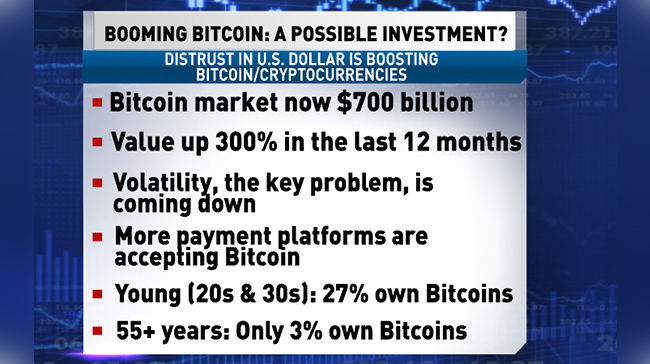 US dollar may lose dominance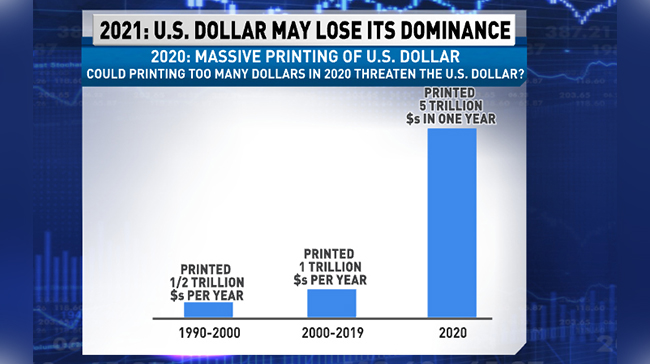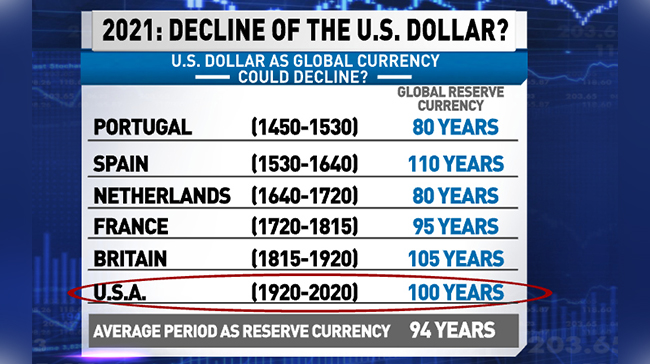 Trend 5: Decline of the US dollar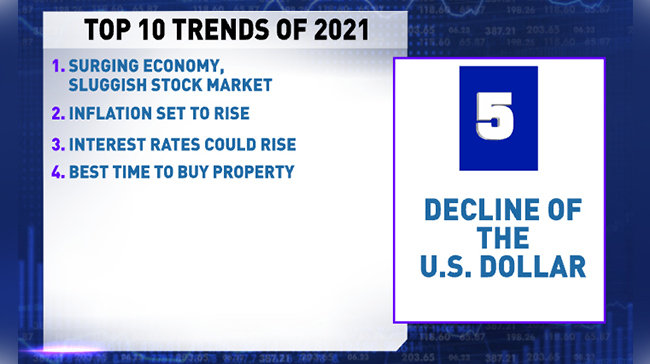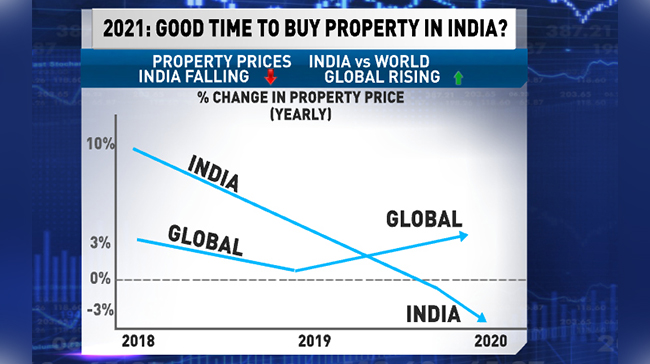 Homes most affordable this year in India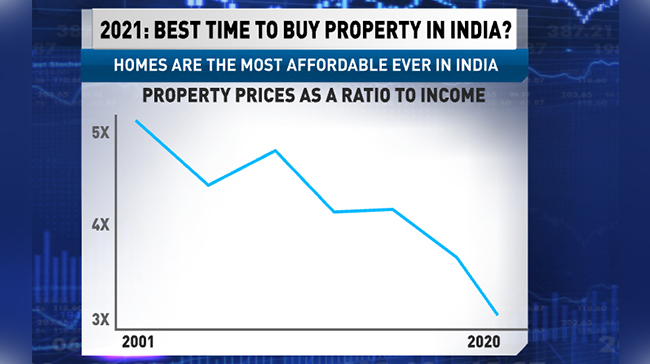 Trend 4: Best Time To Buy Property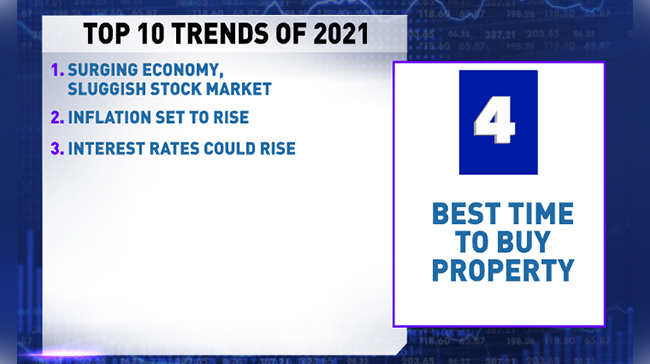 Share Prices Boom Over With Higher Interest Rates?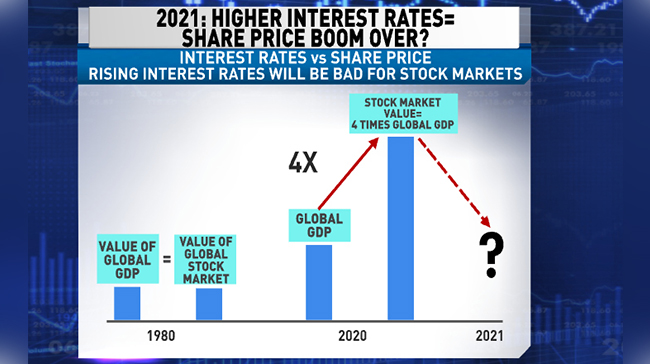 Rise in inflation means interest rates may rise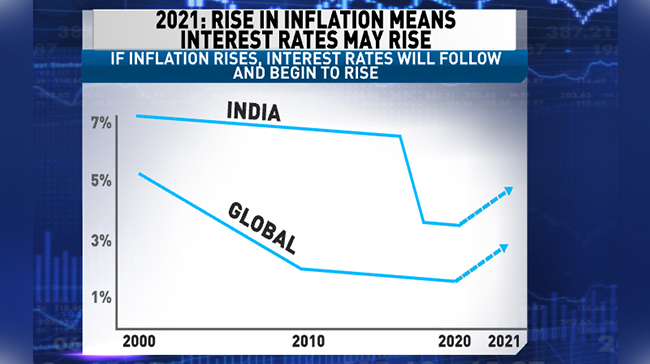 Trend 3: Interest Rates Could Rise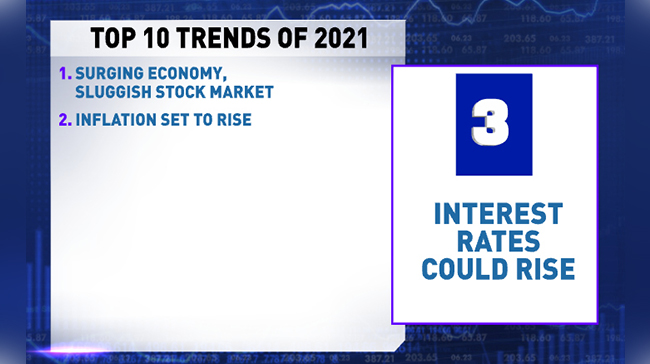 Dr Roy: Lets also look at India but you talked about inflation coming back to India. And yes, India's inflation is likely to get worse. First of all, already is worse, global ranking of India's inflation is worrying. Upto 2010, we were 88th worst in the world. Upto 2010 and now we're 140th. That's almost like the bottom of the worst record of inflation that India has gotten around the world. And you're saying that could carry on.
Ruchir Sharma: Yeah, I think that this is a very worrying sign for India – that why is our inflation so sticky – that yes inflation today is not as high as it was five-seven years ago when we had double-digit inflation so that has been brought under control. But remember, globally inflation is very low. India's inflation rate continues to be about three-four percentage points higher than the global average.
India's Inflation Getting Worse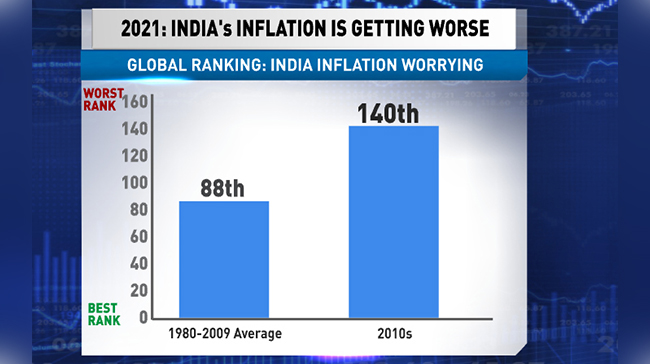 The Top 10 Trends Of 2021 | "Economic consequences and effect has been the worst that we have had in post world war 2 history": Ruchir Sharma, Global Investor and Author pic.twitter.com/5TFtXTl1lf

– NDTV (@ndtv) January 9, 2021
The "Four Ds" threaten to revive inflation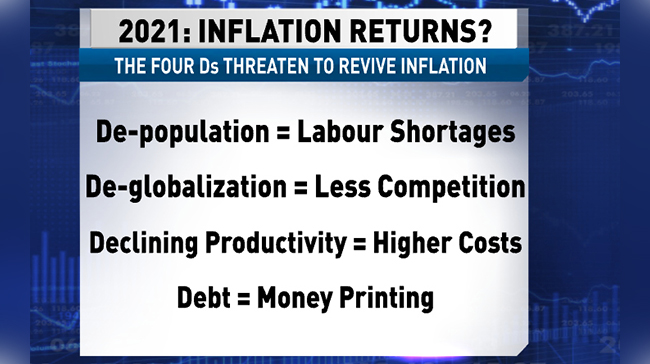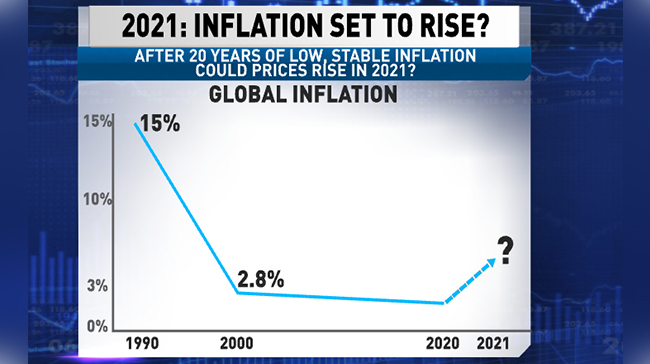 Trend 2: Inflation to rise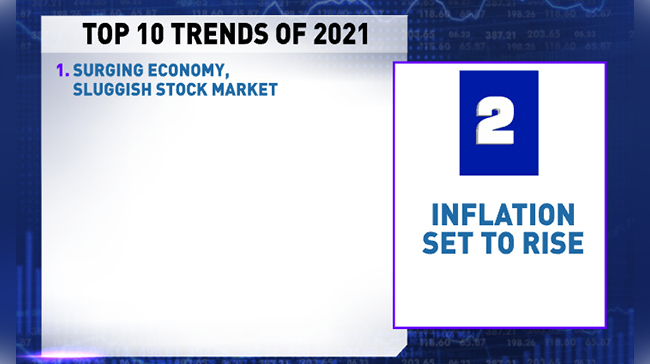 On the economy, Ruchir Sharma says the stock market will not be negative but would not be as buoyant as well this year.
"I'm trying to say that the very factors that propel the stock market to do so well in 2020 in the midst of the devastating pandemic – those very factors now go into reverse. So unless something else happens which we don't anticipate at this juncture, to expect that in 2021 the economy will surge back and the stock market will keep doing well i think is a bit of a disconnect. So i do think that the fact is that interest rates will also go up or the liquidity conditions may not be that abundant – something that we will discuss in our next segments of the show. But I think that it's very important to analyze why did the stock market do what it did in 2020 and how those factors and how those factors will not play out in 2021," Mr Sharma says.
Economy up, stock market down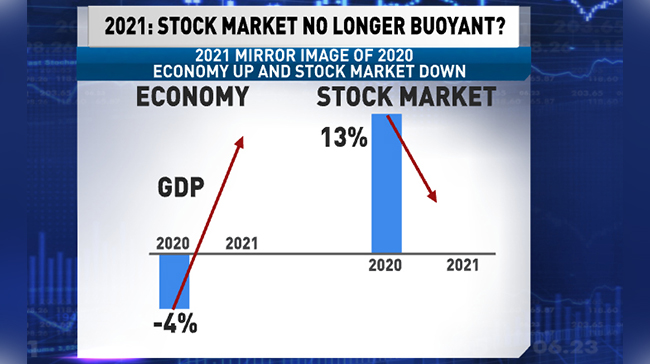 India's low fiscal stimulus, high monetary stimulus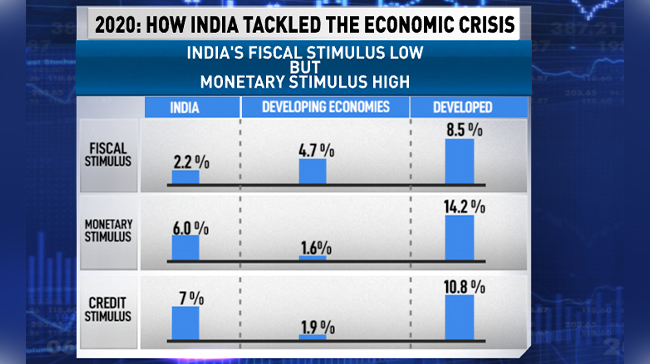 India's economy plummeted, stock markets boomed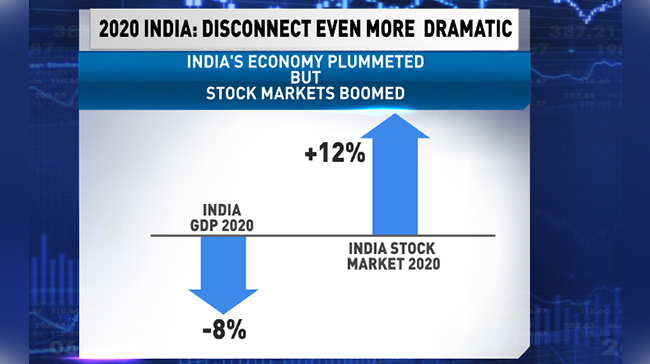 The stock market boom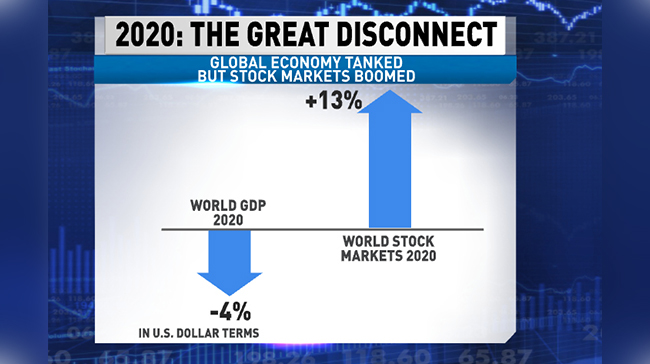 Trend 1: Surging Economy, Sluggish Stock Market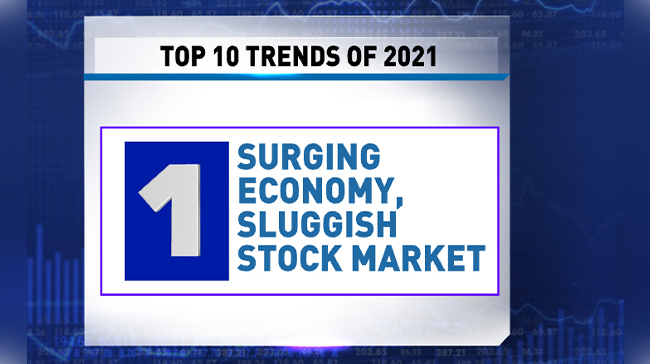 How does 2020 crisis compare to 2008 and 2001
Prannoy Roy:
This has been a traumatic year, complete shock out of the blue. How does this crisis compare with 2008, 2001, is this worse than that or about the same or better – not as bad?
Ruchir Sharma: Right, I think that to put this in perspective in terms of the sheer economic effect because we're discussing that on the show primarily – the contraction that the global economy saw this in 2020 of minus four percent was the worst contraction in seventy-five years. So definitely the economic consequences and the economic effect of this has been the worst that we've had in post-World War II history.
Now Time Magazine went to the extent of calling this the worst year ever. I'm not sure I would go to such an extreme because I think that history is better remembered than its lived – the Great Depression, the World Wars, even the 1970s when we had stagflation, Vietnam War, riots and even in places like India..the Emergency – we have had some very difficult periods – but yeah, this ranks right up there in terms of obviously the number of people who have died because of the pandemic and in terms of economic contraction that's the one data which will stand out that this has been the worst economic contraction in seventy-five years.
But again, as your favourite expression is – it all depends who you ask because if you ask people who have been involved with the stock market and in the financial community, they have had a very different view, I think, because 2020 ended up being a pretty good year..if you are a financial investor and almost did nothing and sat through this crisis.